ioSkeletal Myocytes™ and related disease models
Human iPSC-derived skeletal muscle cells wild type and disease models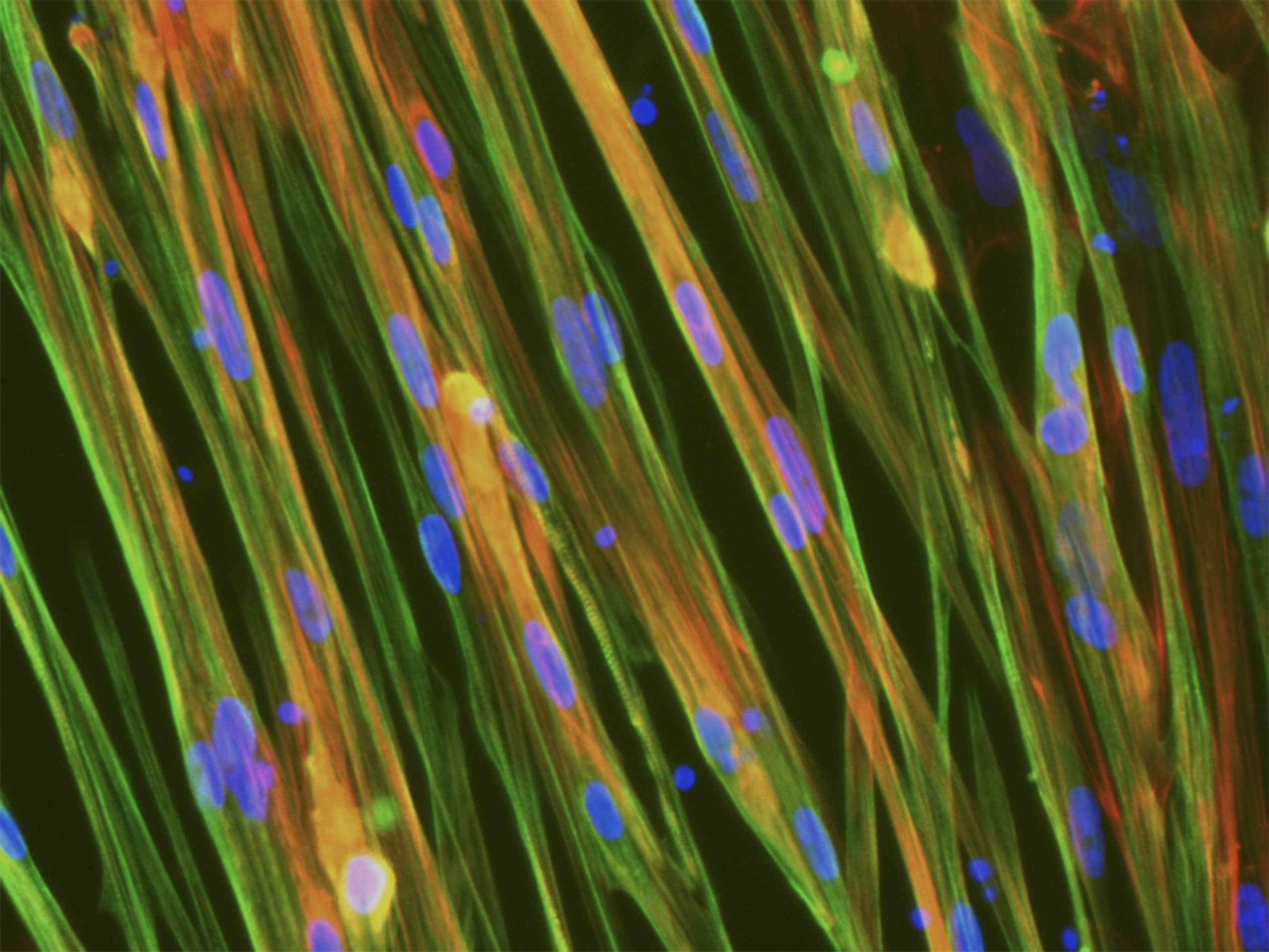 Human iPSC-derived skeletal muscle cells wild type and disease models
This user manual is applicable to ioSkeletal Myocytes (wild type) and ioSkeletal Myocytes disease model cells with a hemizygous deletion of exon 44 or exon 52 of the DMD gene encoding the dystrophin protein.

ioSkeletal Myocytes mature rapidly into functional skeletal myocytes after revival in the recommended, fully disclosed, medium. They are delivered in a convenient cryopreserved format and provide a homogeneous and reproducible model for human skeletal muscle cells.

The user manual for the generation of ioSkeletal Myocytes gives details of the simple two-phase process.

Phase 1 - Stabilisation (day 0 - 3)
ioSkeletal Myocytes are revived at the user's laboratory using the recommended medium.
Phase 2 - Maintenance (day 3 onwards)
Depending on assay requirements, the ioSkeletal Myocytes can be cultured for different lengths of time in the maintenance medium.

Complete the form to download the ioSkeletal Myocytes and disease model cells user manual.