ioOligodendrocyte-like cells™
cat no ioC028 | Human iPSC-derived oligodendrocyte-like cells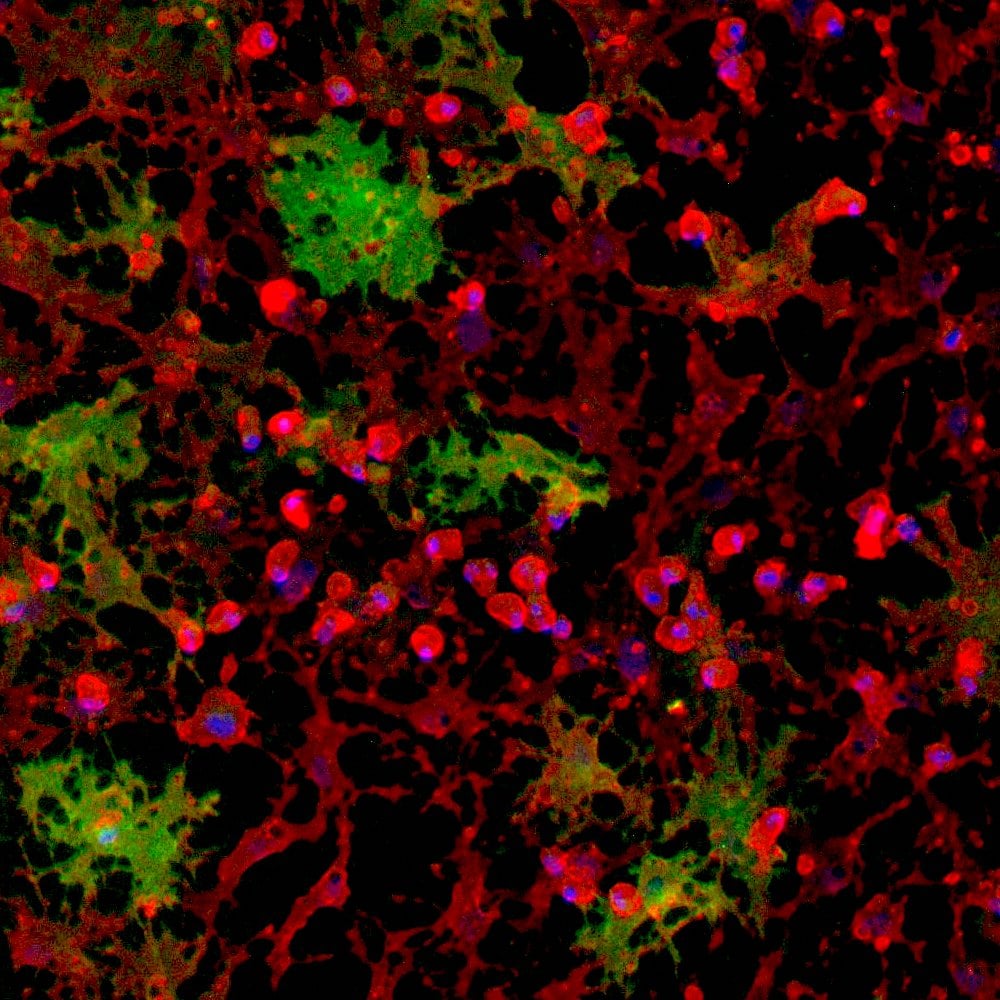 cat no ioC028 | Human iPSC-derived oligodendrocyte-like cells
ioOligodendrocyte-like cells are delivered in a cryopreserved format. The user manual for the generation of these cells follows a simple three-phase process:
Phase 0 - Induction
Carried out at bit.bio before distribution.
Phase 1 - Stabilisation (24 hours)
Cells are revived at the user's laboratory using the recommended medium.
Phase 2 - Maturation (from day 1 to day 8)
Cells mature into oligodendrocyte-like cells by using the recommended medium.
Complete the form to download the ioOligodendrocyte-like cells user manual.