Pint of Science bit.bio mini-series episode 2 | Podcast
Part two in our special three part Pint of Science mini-series of podcasts in collaboration with bit.bio, the cell-coding company. Listen to the second episode below to learn how and why bit.bio is capable of producing consistent batches of every cell type in the human body.
On Friday 7 May 2021, bit.bio CBO Dr Paul Morrill was a speaker in the second episode of a mini-series podcast with Pint of Science.
The Pint of Science podcast is a part of the Pint of Science Festival, the world's largest science communication festival. It gathers thousands of science curious people worldwide to introduce science in a fun, engaging, and usually pint-fuelled way. This year Pint of Science will go online from 17th-20th May in the UK with a great variety of online events.

The series continues with Dr Paul Morrill, who discusses bit.bio's central core – to develop the underlying technologies capable of producing consistent batches of every cell type in the human body. He explains that the drive is to get the context of the biological system right so that it can be studied within the whole context of how it should be performing, be it healthy or in a disease state.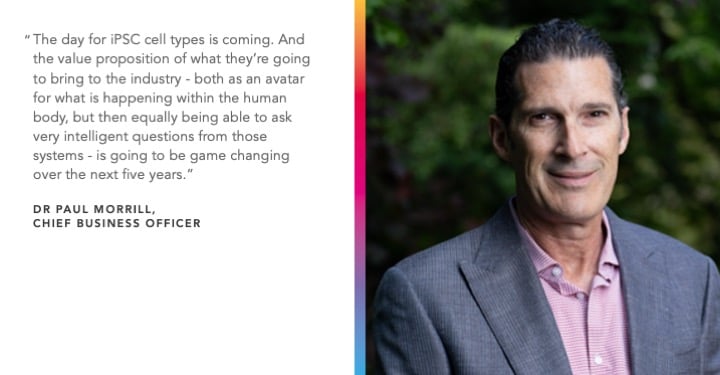 Interested in learning more on how bit.bio apply synthetic biology to generate consistent and scalable stem cell derived human cells for research and drug discovery? Listen to the talk, Coding Cells for Life: Consistent and scalable human iPSC-derived cells for in vitro disease modelling and drug discovery.
For this episode and upcoming episodes, visit the Pint of Science website.