Employee Spotlight | Roisin Nicoll
Name | Roisin Nicoll
Role | Senior Account Manager
Joined | 2020
Academic background | Biomedical Sciences BSc (Hons) Undergraduate degree, University of Plymouth
Tell us about yourself? What is your background?
I have a degree in Biomedical Sciences. When I graduated I was keen to build on my lab experience as much as possible in an industry setting, so went on to work as a production scientist at Horizon Discovery for 4 years.
How did you make the jump from scientist to business development?
It was during my time at my first company that I moved from my lab based role to the commercial side of the business. An opening came up in the technical support team which I wanted to pursue. I was always intrigued to see how customers were actually using the cell products I was manufacturing and how I could support their application. I then went on to have a Field Application Scientist role which was more customer facing. I found I really enjoyed it and it was a good move from being at the bench. I was still very close to science but I was out there, meeting customers, talking to people, getting them excited about the products. It's a great blend if you want to have something that's scientifically grounded but fast paced and customer facing.
What does a typical day look like in your role?
bit.bio is growing so fast that no two days are the same! In general, I'll be presenting bit.bio's technology and ioCell product pipeline (either virtually or in person!) to new and existing clients across the pharmaceutical, academia and biotech industries. And I'll be providing scientists with the best tools and solutions to support their research and drug discovery.

Or I'm at a conference with the team hosting a panel discussion with some of our expert partners, manning a booth, talking to potential partners and customers. It's a really varied role. One of my favourite pieces of work has been creating our worldwide distributor network - so anyone, anywhere can purchase our cells for their research or drug discovery.

Being in BD means I'm very open to having conversations with all types of people about what we do. If you're keen to find out more about what my role is like or discuss what roles we have available then just find me on LinkedIn!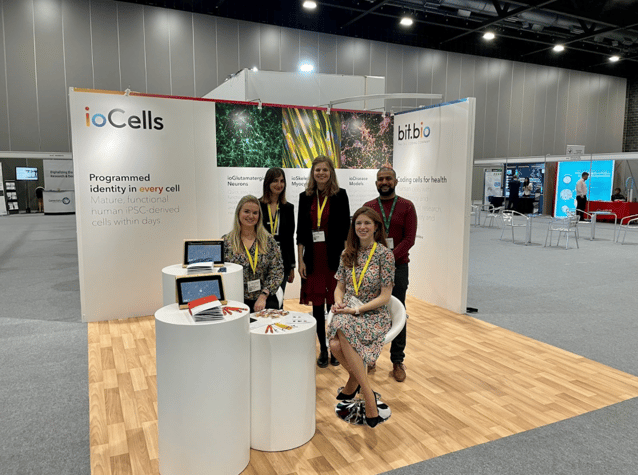 Roisin and members of the commercial team set up a booth at ELRIG UK Drug Discovery 2021.
What does it take to be part of the commercial team?
We are a small busy team so you have to be a team player who is able to adapt to dynamic changes. And someone who enjoys communicating technically challenging information to customers and thrives in a fast paced environment. We're a group of very dedicated people, who believe in what we're doing. We also have a lot of fun along the way and the team is almost like a second family when it comes to supporting each other.

Beyond my team, I'd say bit.bio employees are vibrant, engaging and collaborative. And enjoy fancy dress when given the opportunity!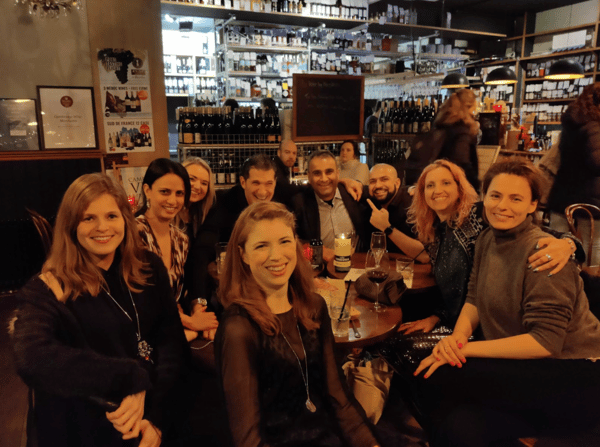 The
Commercial team enjoying Christmas.

What do you enjoy outside working hours?
I'm a fan of road biking, and initiated the bit.bio cycling group which took part in the Cambridge - London 100km bike ride last summer.. We're hoping to make it an annual event! I also enjoy being part of the bit.bio's social committee where we organise all sorts of events for the employees, beside that my favourite leisure activities are winter sports, travelling and going to music festivals.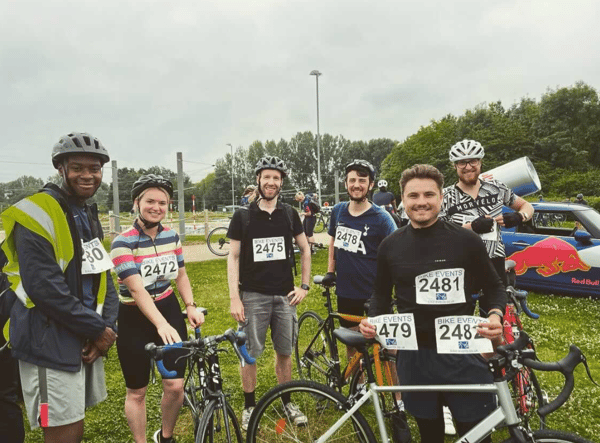 bit.bio's
London to Cambridge cycle team!