Anthony Browne MP officially opens Cambridge headquarters
South Cambridgeshire MP Anthony Browne cut the ribbon at the official opening of the facilities. Left-right Derek Jones, CEO of Babraham Research Campus, Mark Kotter founder and CEO bit.bio, Anthony Browne, MP South Cambridgeshire and Florian Schuster, co-founder bit.bio.
Today we were delighted to welcome South Cambridgeshire MP Anthony Browne, to officially open our labs and office space.
"Their facilities are hugely impressive, and they are pushing the boundaries of what is possible at the cutting edge of biomedical research! I wish them every success and look forward to their continuing growth here in South Cambs."

Anthony Browne

MP for South Cambridgeshire
Anthony was welcomed by bit.bio fouder and CEO Mark Kotter, co-founder Florian Schuster and CEO of Babraham Research Campus Derek Jones. They toured the facilities and bit.bio scientists explained our opti-ox™ technology and showcased our products. After the ribbon-cutting ceremony, Anthony enjoyed refreshments and conversations with the bit.bio team.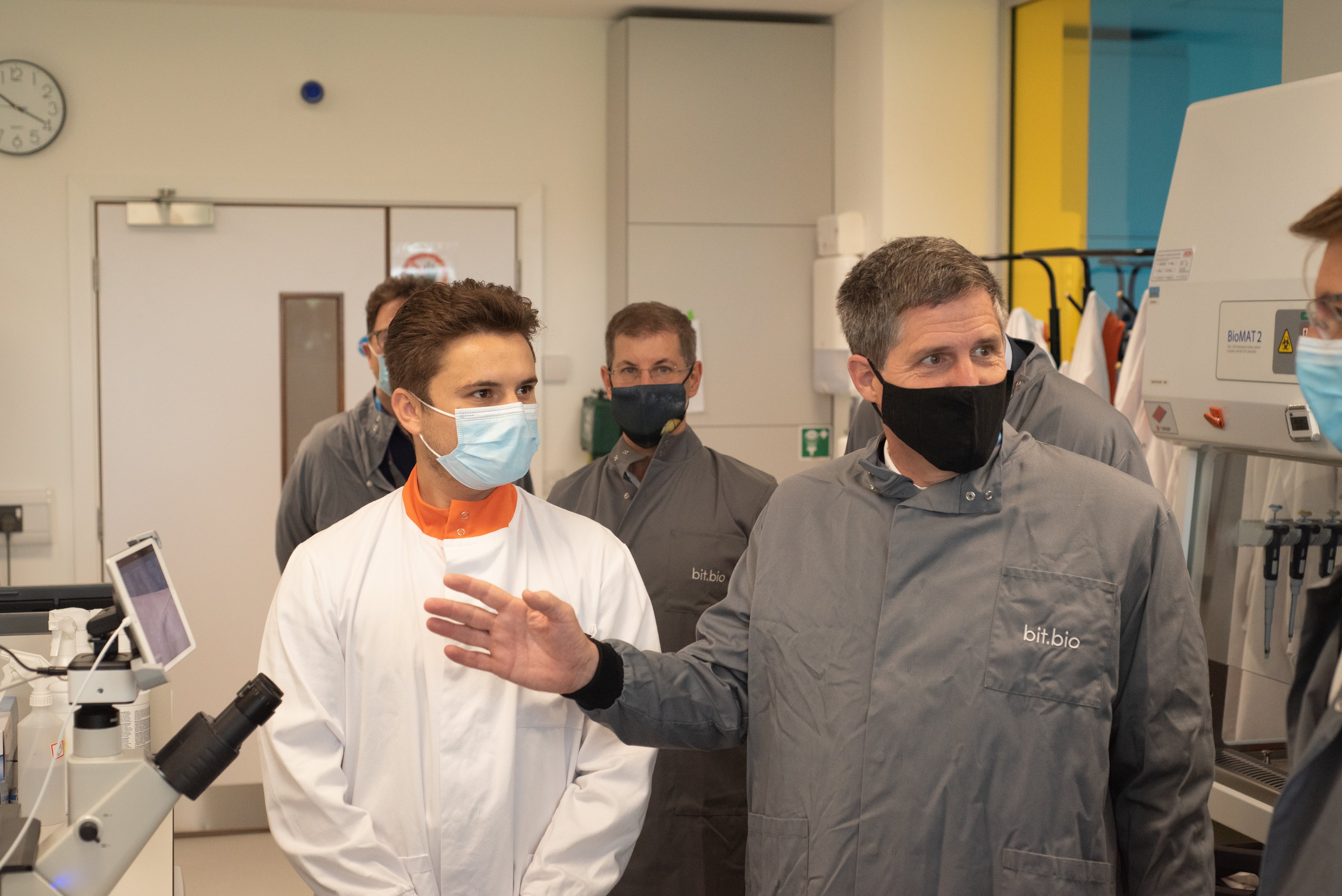 Anthony Browne MP on the lab tour.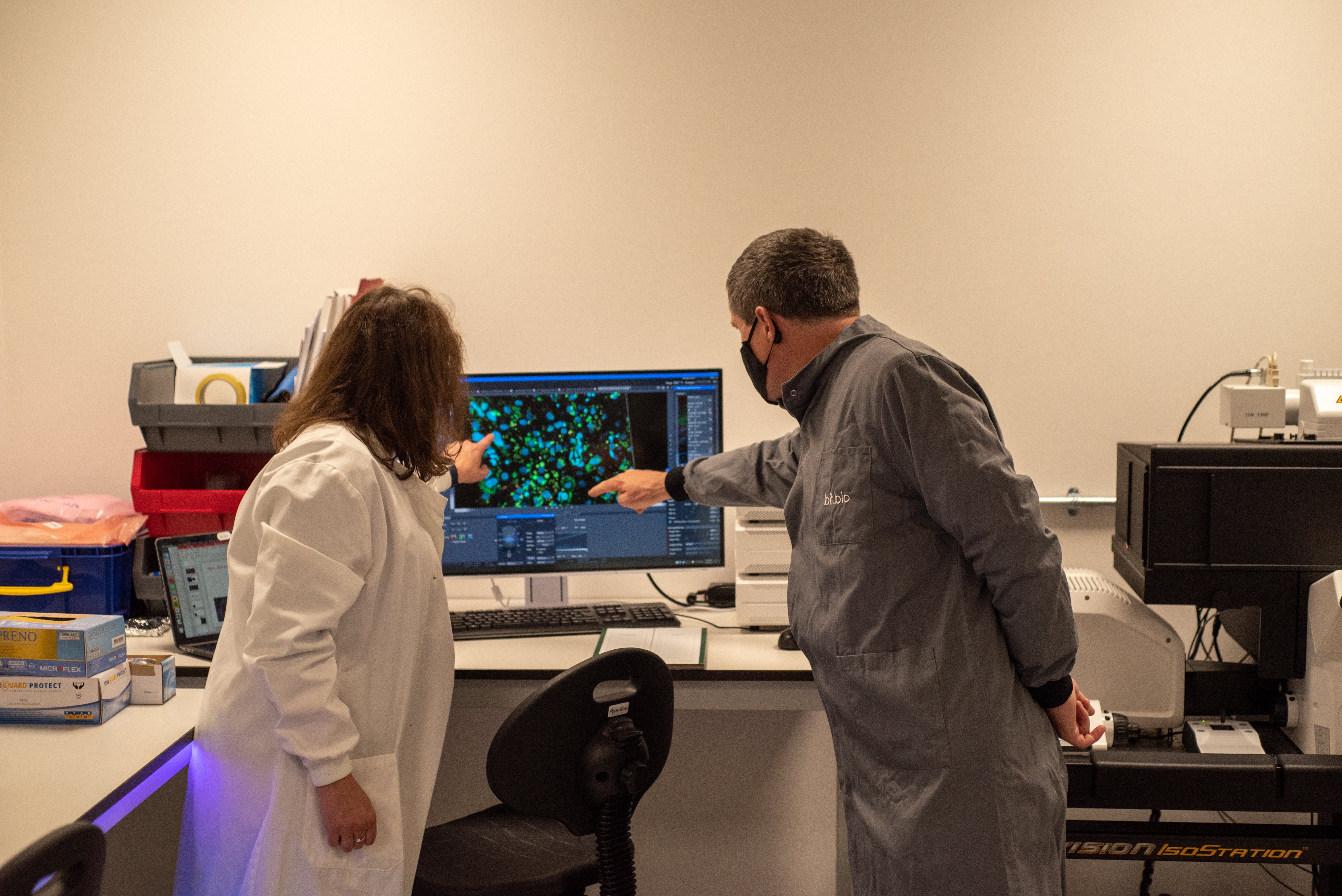 Anne-Claire Guenantin, bit.bio scientist showing Anthony Browne cells in the microscope room.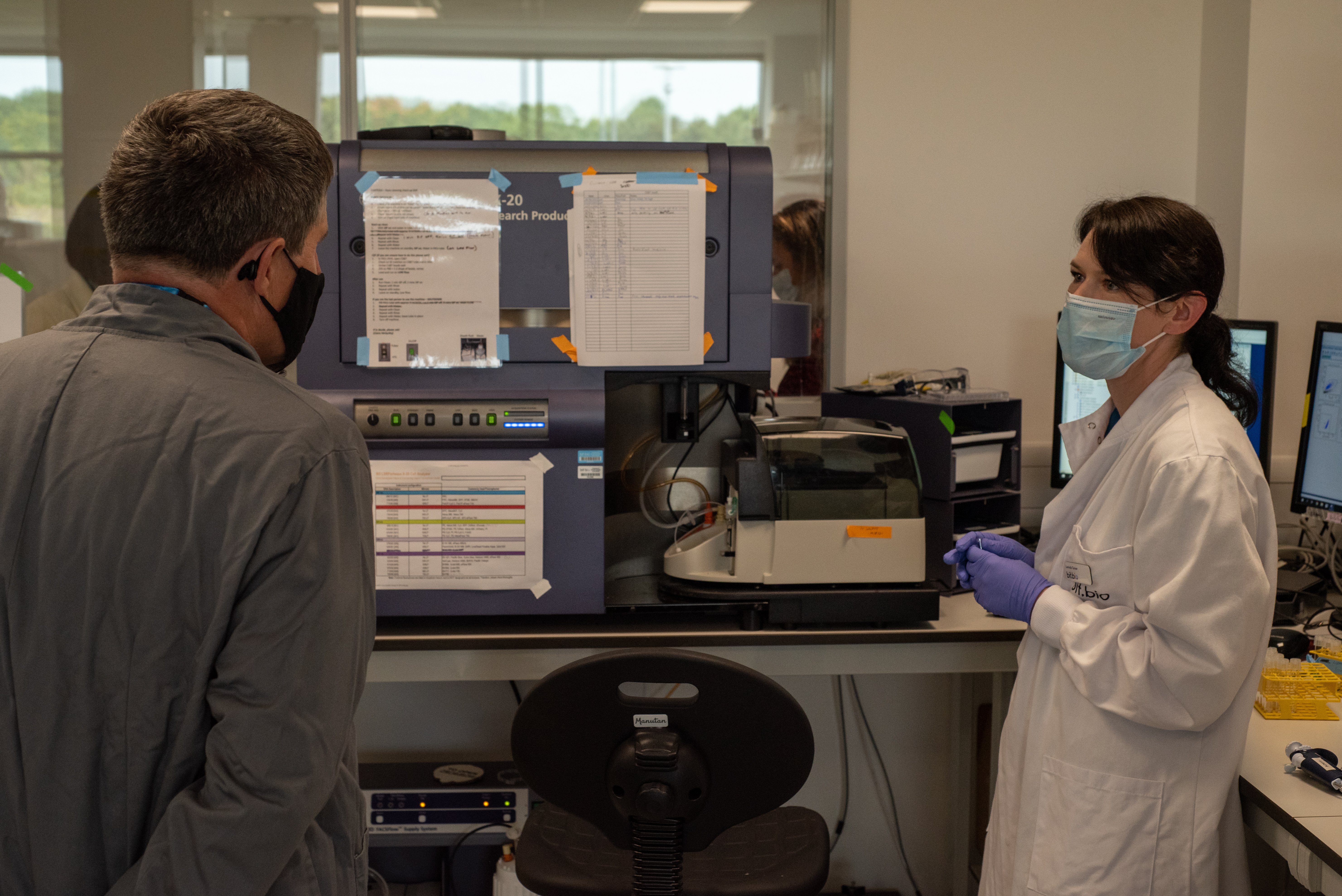 Lorinda Turner, bit.bio scientist talking about phenotyping with the MP.

Mike Scialom from Cambridge Independent attended the event and wrote: New bit.bio premises impress South Cambs MP at opening day ceremony.

Photography by Patrick Thomas, bit.bio research assistant.