Q&A with our Head of Phenotyping
On Wednesday 20 October 2021, our Head of Cellular Phenotyping and Senior lecturer at King's College London at the Centre for Stem Cells and Regenerative Medicine, Dr Davide Danovi was interviewed by The Academy of Medical Sciences as a FLIER participant in cross-sector leadership programme.
This unique programme is developing leaders of the future who can create collaborations across academia, industry, the NHS and government to drive innovation. Davide discussed what he has learned on the FLIER programme and how he is working between academia and biotech. He addressed the challenges in bringing the public and private sectors closer together with a view of creating rather than extracting value.
To find out what advice would Davide give to his younger self read the full Q&A here.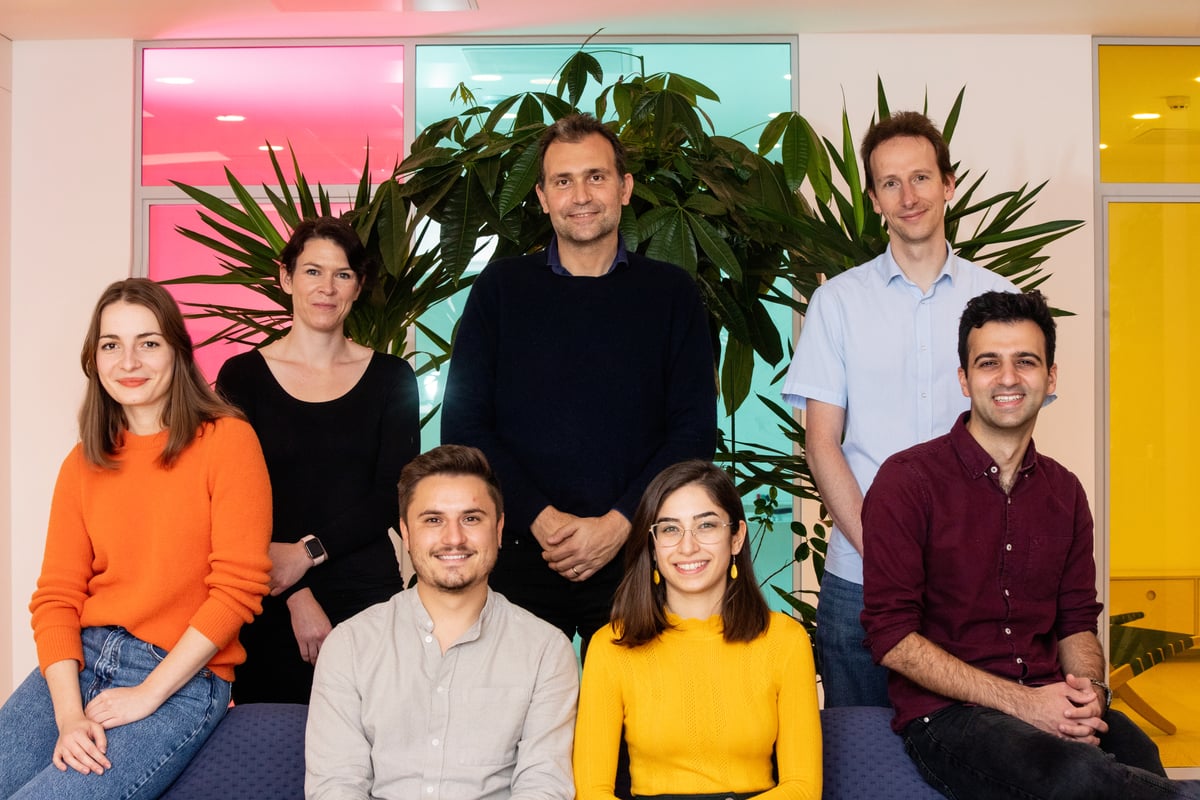 Davide Danovi, back row, second from the right, with bit.bio's Cellular Phenotyping team.
"Several diseases where cell therapy is beginning to prove effective are hampered by the titanic challenges of producing enough cells. The work we do in bit.bio extends a technology that enables us to produce human specific cell types at scale and this will bring some of these new treatments to fruition. The work at King's builds new ways of observing and measuring cell behaviour."

Davide Danovi
Head of Cellular Phenotyping