Molecular and functional characterization of stem cells-derived glutamatergic neurons in support of drug discovery applications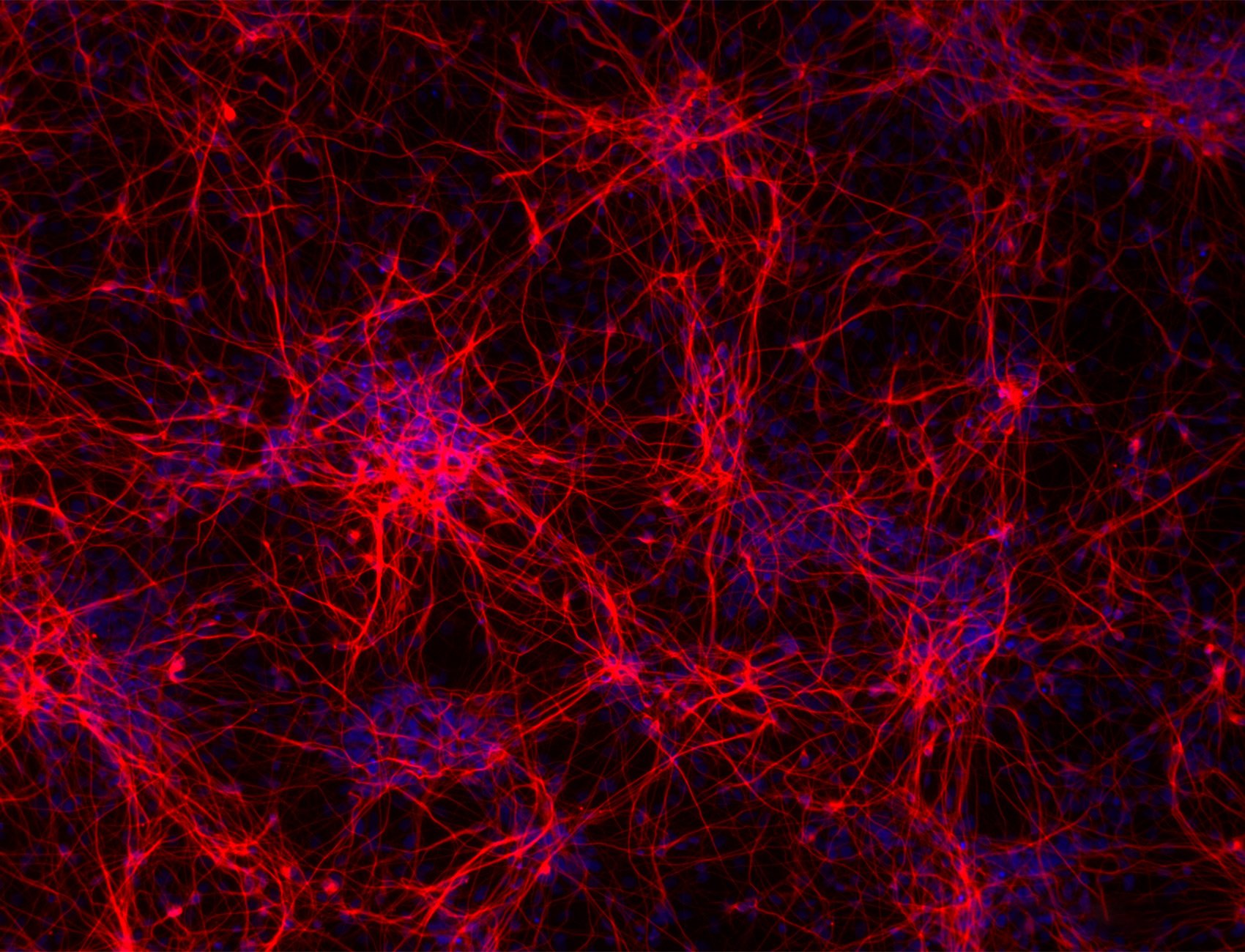 Charles River has performed molecular and functional characterization of human glutamatergic neurons (ioGlutamatergic Neurons) differentiated from iPSCs using the forward reprogramming technology developed by bit.bio. Preliminary immunocytochemistry and branched DNA data showed expression of pan neuronal markers in glutamatergic neurons after only 2 days in culture.
Moreover, functional MaxOne High-Resolution multi electrode array (MEA) data showed the presence of spontaneous activity after 3 weeks of differentiation when neurons were cultured in Brain Phys media. Finally, when applying to HTS applications (TR-FRET assay) including a cytotoxicity assay (Cell Titer Glo), glutamatergic neurons plated in 384 microplates and treated with tool compounds showed good assay statistics and higher suitability for HTS.
Iovino, et al
Courtesy of Charles River
2019